Episodes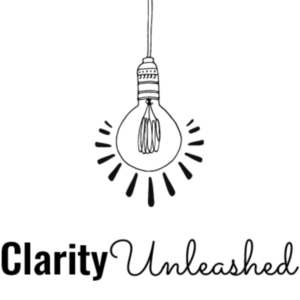 Monday Jun 15, 2020
Monday Jun 15, 2020
Jan is a licensed grief, life transition, and anxiety counselor in Alabama. She is a loss survivor and that led her to counseling just a few years ago. In our podcast Jan shares her journey, which includes time spent as a church leader and a faith seeker in a season of deconstruction. 
In part 2 we discuss women's ministry, spiritual meaning of 3 words: wrestling, inclusion, and exclusion, recovering from the emotional toll of counseling, and how Jan built and launched her business right in the midst of a pandemic.
If you are in the state of Alabama, you have the ability to work with Jan. Find her practice here: https://backporchcounseling.com/
Other places you'll find Jan are on Twitter: https://twitter.com/janjowen and her book, Fighting Forward, is on her site: https://www.janjowen.com/ and on Amazon (Click Here).
And I welcome you to take a look at my website, https://www.clarityunleashed.com/, which recently got an amazing overhaul from Kristine Forster at Wix.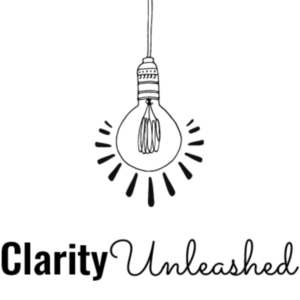 Sunday Jan 26, 2020
Sunday Jan 26, 2020
Today I hit on the huge topic of deconstruction -just dipping my toes in that water. 
Also happy to announce a couple of upcoming guests:
1. Patrice McClendon will bring news about the upcoming women's conference in Jacksonville called Sista 2 Sista: Women Empowering Women (find on Facebook here: https://www.facebook.com/sista2sistaempowerment/). GET YOUR TICKETS here: http://sista2sistaempowerment.com/
2. My friend Roni Saulsberry who lovingly refers to herself as "a Christian who cusses." Who knows what might come up, but I have a feeling we will unpack issues of diversity in the church, spiritual abuse, and more. Might need to be rated PG-13!
I did something brave this week as a challenge from #noondayshine2020 the Noonday Collection conference I attended in Austin, TX. I'm dipping my toes into an experiment of sorts and will let you know how it's beginning. What will I be when I grow up? I have no idea still, but continue to be amazed by the strong and powerful women I meet in various walks of life.
Enjoy, and stay tuned for more! Happy 2020
Come see me at the Common Ground Conference in Jacksonville, FL on May1-2, 2020. Find out more and GET YOUR TICKETS here: http://commongroundjacksonville.com/