Episodes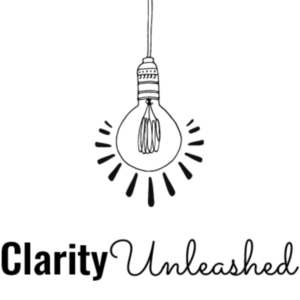 Monday Jun 15, 2020
Monday Jun 15, 2020
Jan is a licensed grief, life transition, and anxiety counselor in Alabama. She is a loss survivor and that led her to counseling just a few years ago. In our podcast Jan shares her journey, which includes time spent as a church leader and a faith seeker in a season of deconstruction. 
In part 2 we discuss women's ministry, spiritual meaning of 3 words: wrestling, inclusion, and exclusion, recovering from the emotional toll of counseling, and how Jan built and launched her business right in the midst of a pandemic.
If you are in the state of Alabama, you have the ability to work with Jan. Find her practice here: https://backporchcounseling.com/
Other places you'll find Jan are on Twitter: https://twitter.com/janjowen and her book, Fighting Forward, is on her site: https://www.janjowen.com/ and on Amazon (Click Here).
And I welcome you to take a look at my website, https://www.clarityunleashed.com/, which recently got an amazing overhaul from Kristine Forster at Wix.