Episodes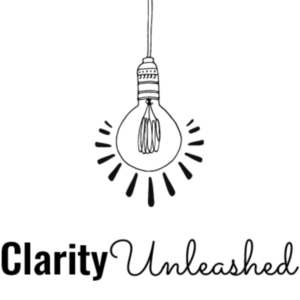 Monday Jun 15, 2020
Monday Jun 15, 2020
Jan is a licensed grief, life transition, and anxiety counselor in Alabama. She is a loss survivor and that led her to counseling just a few years ago. In our podcast Jan shares her journey, which includes time spent as a church leader and a faith seeker in a season of deconstruction. 
In part 2 we discuss women's ministry, spiritual meaning of 3 words: wrestling, inclusion, and exclusion, recovering from the emotional toll of counseling, and how Jan built and launched her business right in the midst of a pandemic.
If you are in the state of Alabama, you have the ability to work with Jan. Find her practice here: https://backporchcounseling.com/
Other places you'll find Jan are on Twitter: https://twitter.com/janjowen and her book, Fighting Forward, is on her site: https://www.janjowen.com/ and on Amazon (Click Here).
And I welcome you to take a look at my website, https://www.clarityunleashed.com/, which recently got an amazing overhaul from Kristine Forster at Wix.
Wednesday Feb 05, 2020
Wednesday Feb 05, 2020
I am excited to introduce Patrice McClendon, a Jacksonville resident and President and Marketing Manager for Sista 2 Sista: Women Empowering Women. Patrice and her team have a women's event at UNF on March 14th.  
Speakers are addressing holistic wellness (spiritual, physical, mental) in support of this year's theme, It Is Well. Vendors, including wellness vendors, will be on site with free resources and free diagnostics.
Click HERE for the agenda and visit the main website to purchase your tickets while they last! Only 125 tickets are available for this luncheon: https://sista2sistaempowerment.com/
Sista 2 Sista: Women Empowering Women Facebook Page - https://www.facebook.com/sista2sistaempowerment/
I love Patrice's heart for Building Empowerment, Community Connections, and Partnerships. She has a bold vision for Sista 2 Sista that empowers individuals to change communities. 
I am going to be there and hope to meet you! So if you're coming, let me know at stacey@clarityunleashed.com so we can arrange to meet each other in person.